PARTNERS
Birdies for the Brave is made possible through the support of caring corporate partners, whose generosity, passion and commitment enable us to give back in meaningful ways to those who proudly serve our country. We'd like to express our immense gratitude to the following partners for their invaluable contributions:
FOUNDING PARTNERS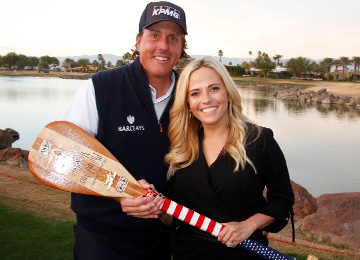 PHIL AND AMY MICKELSON
Iconic PGA TOUR player Phil Mickelson, whose father was a fighter jet pilot, started Birdies for the Brave in 2004 with his wife, Amy, to support combat-wounded veterans.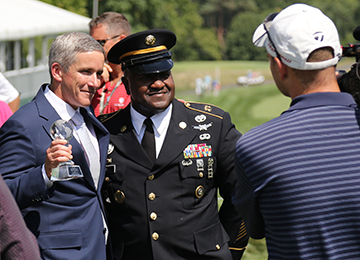 PGA TOUR
Continuing the Mickelsons' legacy of giving back to our military, the PGA TOUR adopted Birdies for the Brave as one of its pinnacle national philanthropic initiatives.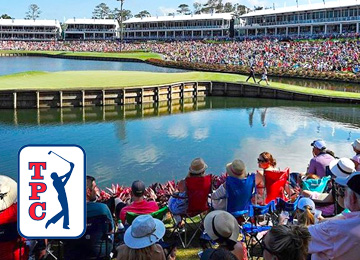 TPC NETWORK
The TPC Network is a premier collection of 32 world-class private and resort golf properties located across the U.S. – many of which host PGA TOUR tournaments and Birdies for the Brave fundraising events.
4 STAR PARTNERS
3 STAR PARTNERS
3 Star Partners enjoy an array of valuable benefits. Click the email address below for more information.
2 STAR PARTNERS
1 STAR PARTNERS
PRO EM
Web.com
Pasha Hawaii
Chick-fil-A
ConnectiCare
First Data
Nature's Bakery
QuikTrip
CDW
American Airlines
Wakefield Beasley & Associates
Acosta Sales and Marketing
Milan Homes
BECOME A BIRDIES FOR THE BRAVE PARTNER
Birdies for the Brave offers corporate partners a unique opportunity to honor and support the courageous men and women of our U.S. Armed Forces and their families during tournaments and at special events in tournament communities nationwide. Sponsors enjoy an array of exclusive hospitality benefits and branding opportunities.
Corporate partners can support Birdies for the Brave by:
Sponsoring military outreach programs during tournaments
Underwriting the donation of homes and service dogs to wounded heroes
Donating food and beverages for military guests in the Patriots' Outpost
Supporting fundraising events at TPCs and partner clubs nationwide
Donating non-perishables and hosting care package stations during tournaments
Sponsoring veteran career fairs in conjunction with or during PGA TOUR events
Creating point of sale fundraising and/or corporate matching fund programs benefiting Birdies for the Brave
Earmarking a portion of the proceeds from the sale of products or services to Birdies for the Brave
To learn more, please contact us at b4b@pgatourhq.com.